Our Range of Natives
At Annandale Garden Centre we love growing Natives. Choosing to grow native plants in your garden benefits both the local wildlife, and environment… plus they look great!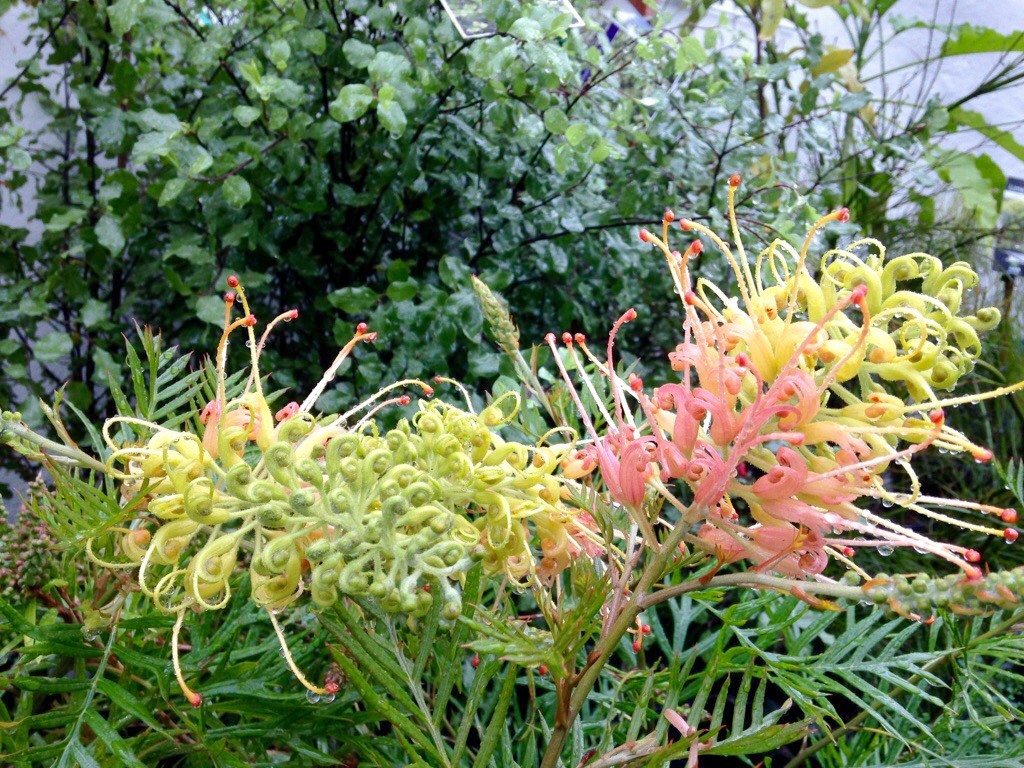 A really great thing about being an Independent Nursery is that we can access a huge variety of Plant stock from wherever we like ……. Unlike the Big players who are bound by limited Supply Chains, we are able to provide our customers with a more diverse and interesting range of stock.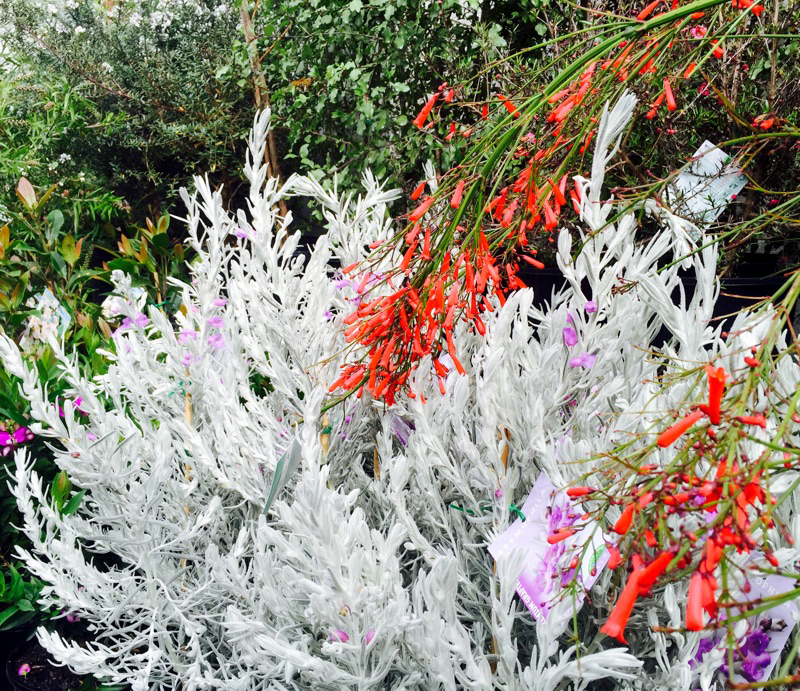 Hand picking the best quality plants available from the best growers around. Come in and see for yourself !
MINI GARDEN RANGE
Why not have a go at making your own MINI GARDEN …… We have a range of mini garden ornaments in stock and we can give you all the pointers……. You can also use them to dress up your existing Terrariums.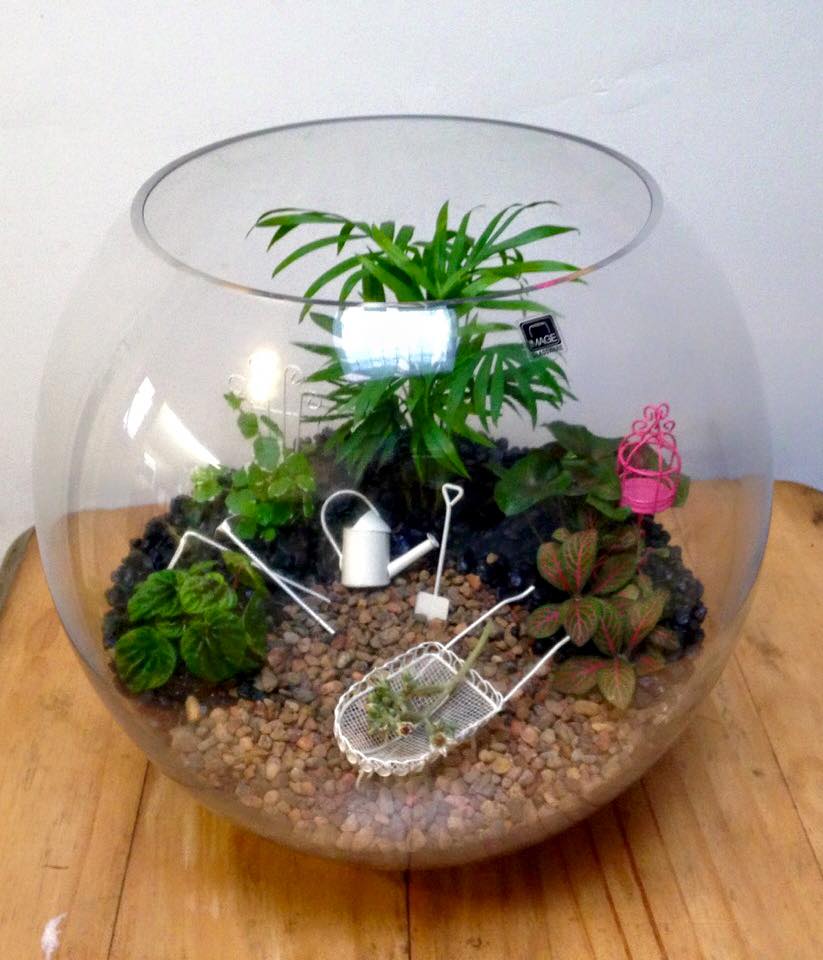 WIN a $200 Gift Voucher!!
To help launch the "GRO-WALL 4" Vertical Garden System – we are now running an in-store promotion.
PURCHASE ANY 

GRO-WALL

Vertical Garden System 
before September 31st 2014 and
GO INTO THE DRAW TO WIN A $200 GIFT VOUCHER
to spend on anything you like at Annandale Garden Centre.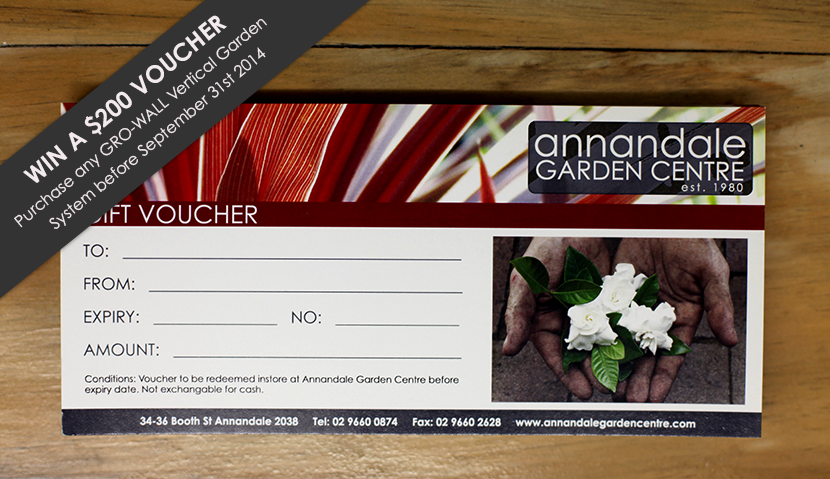 (The winner to be drawn on Wed 1st October 2014, a maximum of 2 entries per person)
By the way…. We have Gift Vouchers available all year round. So even if you don't win this prize, they make a great gift idea.
Recycled Timber Hardwood Planters
Our new range of 100% Australian Made Hardwood Troughs and Planter Boxes are all handcrafted. They are made from recycled timber fence pailings, therefore being extremely kind to the Australian environment. They have a unique rustic look that will certainly highlight how fantastic your favourite plants can actually look.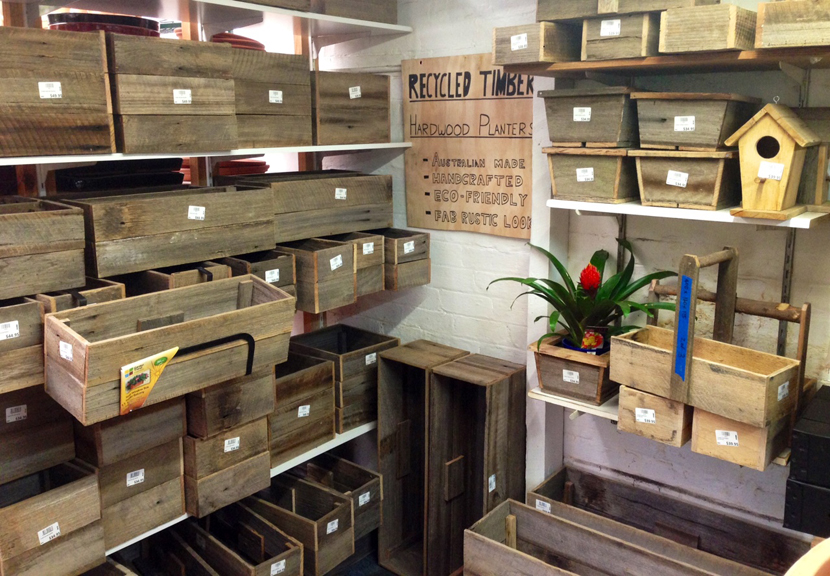 The 55cm troughs have been made to specifically suit our balcony pot holders. They are ideal for growing a few herbs in or using them as a display box for that prominent shelf, ledge or window sill. Other sizes include 23cm and 30cm Cubes which will neatly fit standard plastic pots so they can be simply used as a cover pot. By keeping them as a cover pot you will preserve the hardwood timber for longer. There is no reason why you cant plant directly into them, if this is your preference you could use a plastic lining to extend their lifespan. We also have tapered planters, bird houses and wooden planters with handles. Theres no doubting they do look great and we are excited to show you some really versatile indoor and outdoor plant options to put inside them.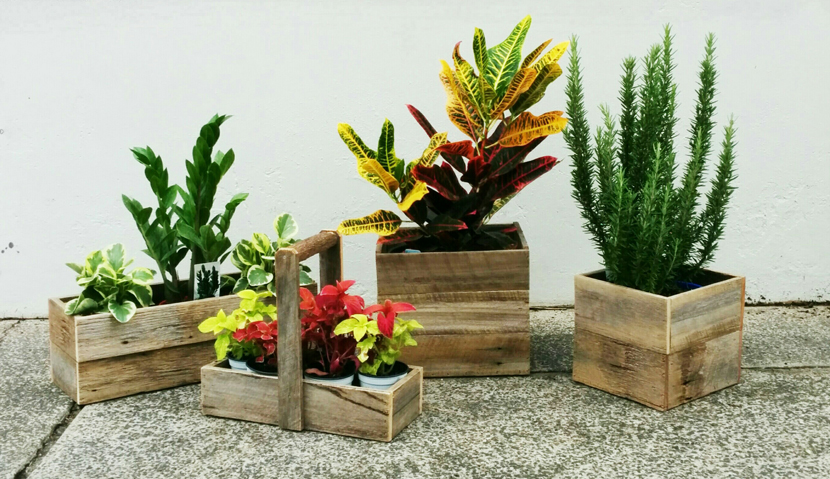 To name just a few we have pictured some spectacular large Crotons (in stock at present), dracaena deremensis, coleus,  peperomia and zanzibar plants. Come in and see us.